Become the best real estate agent. With Engel & Völkers.
We're looking for you! People with a passion for and fascination with real estate – from industry newcomers to experienced agents. Anyone can become a real estate agent, but not everyone makes it a success. As a global property company with an incredibly strong brand, we can help you succeed, and we look forward to getting to know you.
Become a real estate agent now!

Thank you for your request. We will contact you shortly.

Your Engel & Völkers Team
Key facts about the profession of real estate agent:
There is no legally prescribed training required for the profession of real estate agent – making it an ideal job for professionals looking to switch industries
To work as a real estate agent you will need a business licence, self-initiative, empathy and negotiating skills
An agent's earnings are usually based on their success in real estate brokerage. In some rare cases they receive fixed salaries
In order to give our real estate agents the very best foundation for their success, they receive intensive training at the Engel & Völkers Academy before they start
Once they have got their career up and running at Engel & Völkers, our real estate agents benefit from the excellent reputation of our brand and the global client network at their disposal
Engel & Völkers also provides access to the very latest marketing tools – ideal for optimising professional success.
Real estate agents make life easier for their clients – by taking on the range of tasks involved in the sale or letting process and making sure they are carried out to a professional standard. This includes the following activities:
Determining the value of a property for sale

Marketing the property and dealing with local authorities
Arrangement of viewing appointments

Regular reports on the status of the sale
Conducting contractual negotiations
Drawing up the sale contract

Accompanying client to the notary appointment

Completing the handover of the property
After-sale advice and support



The Engel & Völkers Academy offers a comprehensive and well-established training programme designed to teach you all the skills you will need for the world of real estate. You will learn about all the fundamental basics of the property sector so that you can begin operating successfully as a real estate agent from the very outset – or become even more skilled in your profession.
The special thing about working as a real estate agent is that in certain countries there is no clearly defined mandatory training. This makes the profession equally accessible to both real estate experts and those active in other industries and looking to change careers. Anyone striving to become a Engel & Völkers Agent must complete a very intensive and target-focused training and induction programme. Important prerequisites include:


An interest in people and property

Self-initiative
Negotiation and sales skills

A high degree of empathy

A keen sense of client wishes


In addition, as a real estate agent you need a trade licence. This is applied for at the district office and is regulated by law in §34 of the Trade Regulation Act.

Everyday life of a real estate agent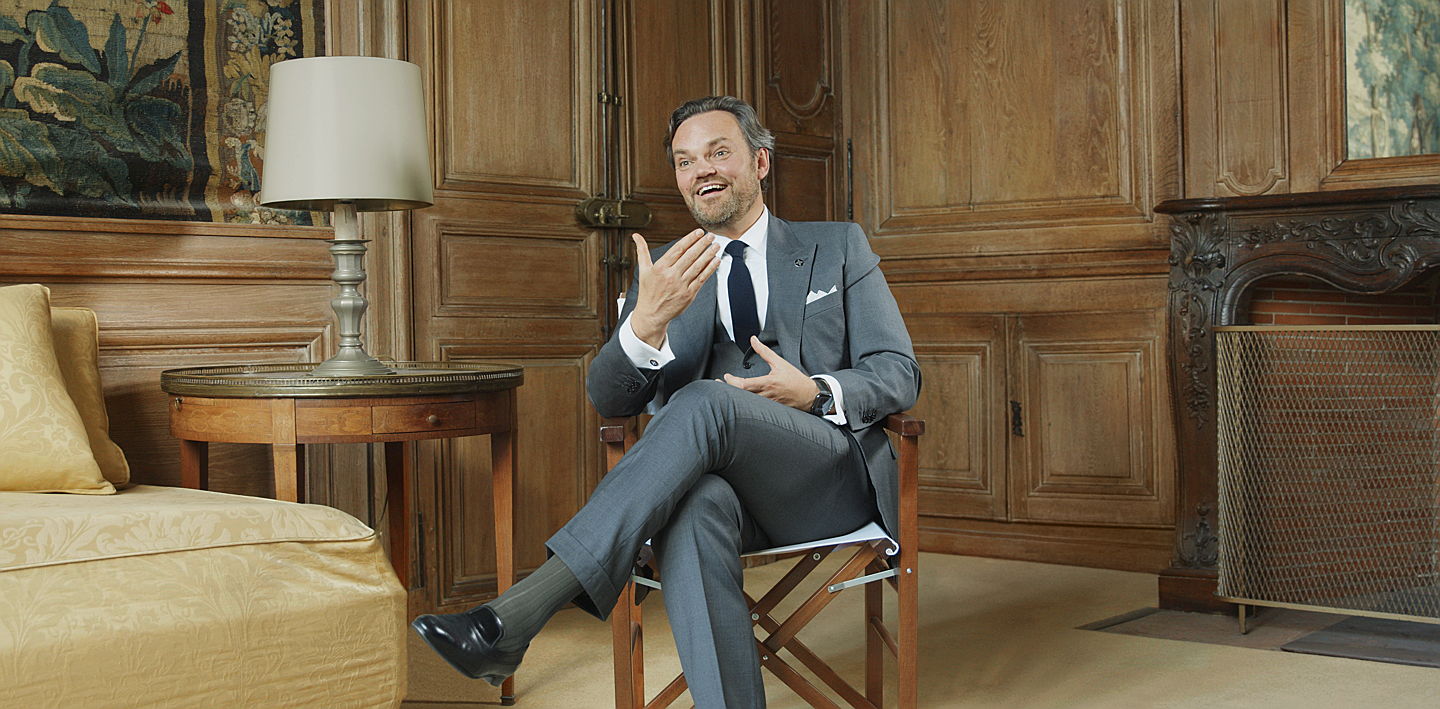 The two professions of real estate agent and real estate salesman are often confused with each other or used synonymously, as the areas of responsibility of both professions overlap. Therefore, we would like to briefly explain the difference between real estate agent and real estate salesman at this point:
What does a real estate agent do?
Conducts property viewings
Determines the value of a property
Mediates between buyers and sellers of real estate
Acquires clients who wish to buy or sell a property
No legally required training
What does a real estate salesman do?
Conducts brokerage activities
Manages real estate as an owner and landlord
Ensures the maintenance of the properties
Serves as contact person for the residents of properties
Three-year dual vocational training required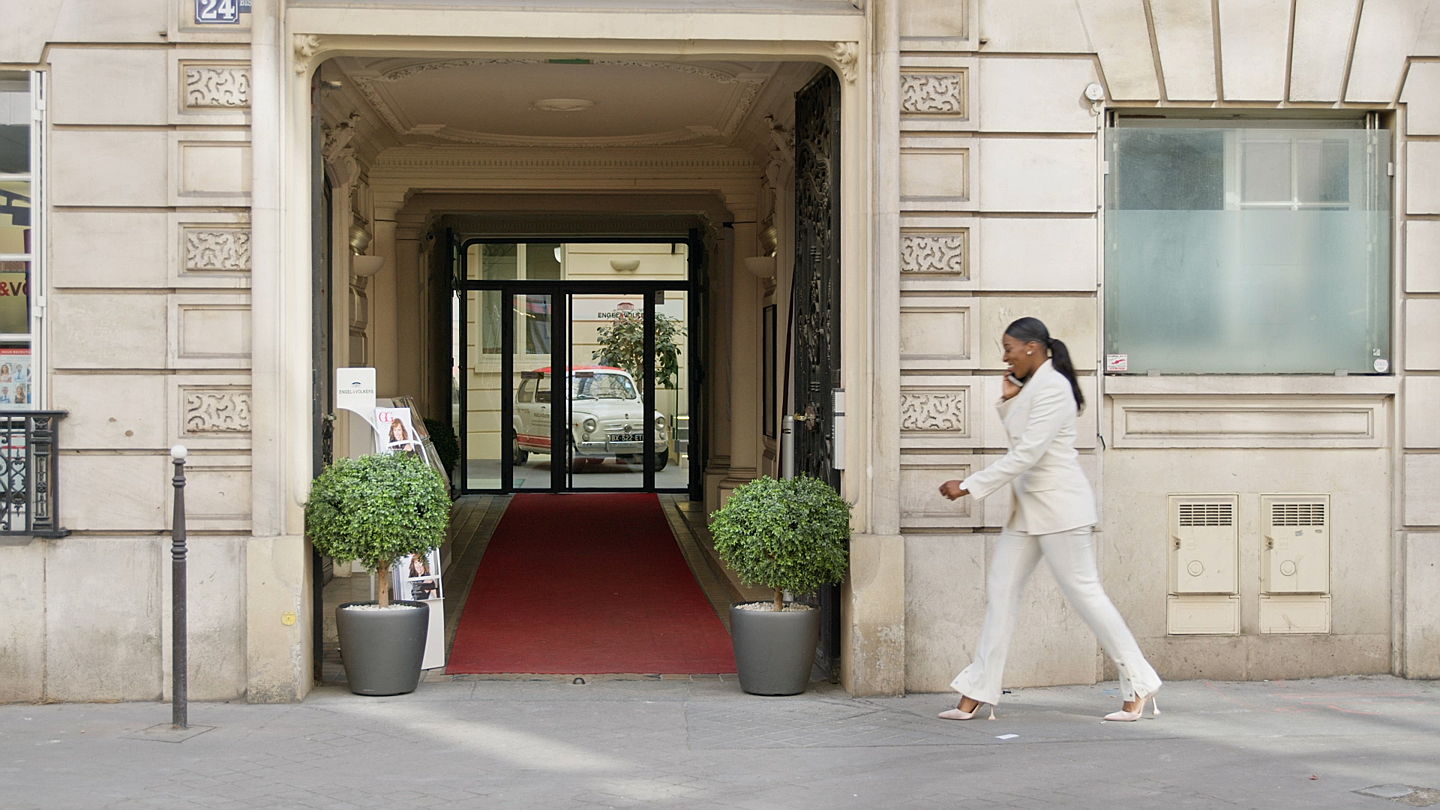 At Engel & Völkers, you will benefit from the strong brand, the proven system and access to a large clientele, giving you the best prospects to succeed as a real estate agent right from day one.

✓ Comprehensive in-depth raining by the Engel & Völkers Academy
✓ Ongoing training and career development opportunities
✓ Association with a brand name well known known and trusted around the globe
✓ Access to the global Engel & Völkers network consisting of more more than 15,000 people
✓ A diverse range of digital and analogue marketing tools to boost your brokerage success
Before starting work with us, we'll provide you with training at our company's in-house Academy, which will equip you with an extensive knowledge base about all aspects of the real estate business. This way you will start out as a real estate agent with in-depth training, even if you are joining us from a completely different industry. In addition to this, the Academy also offers a range of practice-focused seminars, individual coaching sessions and needs-based webinars – on an ongoing basis and covering everything you need to know about the most important sales and acquisition processes for real estate, as well as other subjects relevant to you.
In Germany your local Chamber of Commerce and Industry also offers a one-time seminar, which you can attend to acquire the official qualification of "Immobilienmakler IHK" (Real Estate Agent certified by the Chamber of Commerce and Industry).
Take your success into your own hands. Apply now and become part of the Engel & Völkers team as a new real estate agent! We look forward to meeting you!